Things to Do in Brooklyn Park
We're glad you're here, now discover Brooklyn Park!
Whether you're already here or planning your next trip, here are some of our unique places you should visit to get the most our of your visit.
Restaurants
Hungry? Thirsty? Brooklyn Park has got you covered. Brooklyn Park is home to more than 90 restaurants. Our diverse population has resulted in a number of dining options, many award winning, from around the world. From pho to burgers, you can eat it all in Brooklyn Park!
Launch our interactive restaurant map >
Parks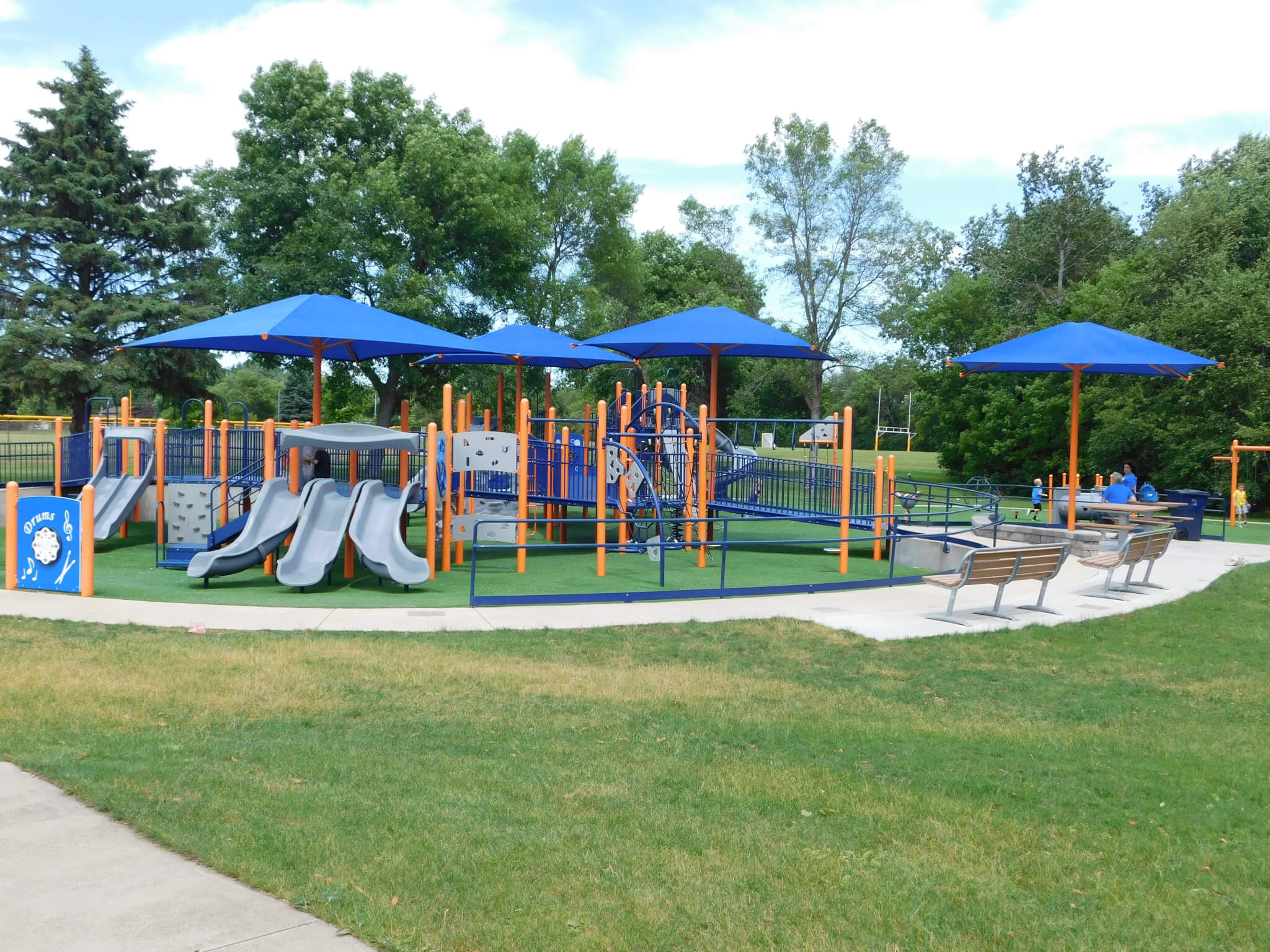 Our park system offers 60 parks, more than 2,000 acres of park land and environmental areas, and more than 400 amenities such as playgrounds, fields, golf courses and trails throughout.
Launch our interactive park finder to find parks and amenities near you >
Kayaking
Looking for an adventure? Head to Mississippi Gateway Regional Park or River Park and paddle your way down the river!
View more about kayaking in Brooklyn Park >
Historic Eidem Farm
Historic Eidem Farm's rustic charm and suburban location make it a beautiful and unique venue. Stop by for one of our programs, or rent it for your next event!
Learn more about programs at Historic Eidem Farm >
Ice Arenas
Cool off on a warm day (or warm up when it's below zero, it happens) at one of our ice arenas. Bring your own skates or rent a pair from us.
Learn more about open skate times >
Golf Courses
We have two outstanding public golf courses in Brooklyn Park.
Learn more about Brookland Golf Park >
Learn more about Edinburgh USA >
Library
Renovated in 2016, the Brooklyn Park Library is a beautiful facility with a variety of spaces for rent for your next work or social meeting.
Learn more about the Brooklyn Park Library >
More things to do
To find more things to do in Brooklyn Park and the surrounding area, visit Minneapolis Northwest.